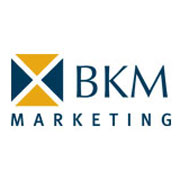 Understanding Strategy Makes for Better Marketing Execution and Sales Results, Part Two
Part two of a three part observation series
In my first post I started the discussion around the need for better alignment between bank strategy and sales and marketing initiatives. For years, many bank growth initiatives have suffered either from cases of data overload, often referred to as the kitchen sink strategy (leading to inconclusive results) or data access paralysis resulting from legacy infrastructure (which provides little, if any insights into why programs succeed or fail). These challenges are real and our daily experiences lead us to a frustrating conclusion: many bank marketers underestimate the importance of good data in building any worthwhile campaign.
A quick word about data
The rapid increase in the amount of customer information available to bankers today is staggering, not to mention the mind blowing amount of R&D spent by technology providers on Big Data initiatives - particularly when you realize how little of the output is actually being utilized. While the banking industry is continuing to progress, we propose five steps that can jump start your institution's work with data in developing and managing sales and marketing campaigns.