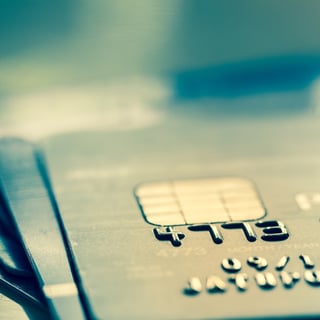 During a week where the banking news cycle felt an awful lot like the current presidential campaign - with provocative coverage of items like the a cross-sell fiasco, calls for investigation and questions of who knew what and when did they know it - a really interesting, and potentially foreshadowing event took place in the industry.
It isn't all that surprising that more negative stories commanded the headlines - as with the campaign - but this one caught our attention (and it wasn't because of a cool Fintech rollout).
When was the last time a bank product flew off the shelf like the Chase Sapphire Reserve card?
We briefly highlighted the story in our most recent post highlighting the content marketing of 15 banks over a one-week period. The card's popularity alone is newsworthy...but add to that the fact that Chase hasn't spent a dime on marketing the card. This really is a defining, viral 'gotta have one' moment for a bank product.
Before you dismiss this as a really big bank buying a customer segment story, let's step back to define what they did. They asked a standard set of questions, really:
What do we do/offer to the market?
What void do we see in the market?
What does the intendent segment value?
Who are the current players?
What can we do that they can't (at least for now)?
How can we manage the message (if not first mover) advantage?
How do we really make social work for us?
Check, check, check, check, check, check AND check!
This isn't a Chase success story, this is a well-orchestrated banking and payment product marketing success story.
While some media coverage is referring to this announcement as "ratcheting up a high reward credit card arms race", it's hard not to at least admire the fact that Chase currently owns the defining product for this lucrative segment. Wouldn't we all like to be in that position at one point in our careers? Exclusivity, hyped-up product packaging and a swell of social media promoters extending the story! We'll pretend Chase knew it would be this popular and intentionally didn't secure the necessary quantities of metal stock for the card to feed the messaging too. Does it matter?
As we have said numerous times before, you don't create differentiation by copying others' good ideas - though assuredly more than a few will try to jump on this bandwagon. Instead, look at this as your opportunity to stop thinking about reasons to avoid innovation...pick your institution's road to unique opportunity and commit to bringing something new to life for your bank customers.
Or, just follow the news cycle and call a management meeting to find a way to update your cross-sell scorecards. Your call.