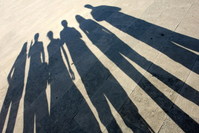 Who visits your website (or doesn't)? What content should you highlight to get the right people there? Do you really know and understand who your buyers are in order to target them effectively?

These questions and many more can be answered when you establish buyer personas for your business. It's vital to segment your audience and truly understand their needs, challenges, concerns and goals in order to create more powerful marketing initiatives that drive results.
In order to get started, you need to define and understand your company's value proposition. What do you offer your customers that others can't? What challenges do you solve for them? While this isn't always easy, you may end up learning something about your business that you didn't realize! And don't worry - we'll provide you with some tips and ideas on how to get the process started. But first, let's take a step back and explain what buyer personas are and why they are so important.

What are buyer personas?
Buyer personas are defined as fictional and generalized representations of your ideal potential customers. The strongest buyer personas are based on data and market research, which has been conducted through insights from your customer base.