Direct mail already powers marketing results that provide a high return on investment for savvy brands that use the medium wisely. And with the U.S. Postal Service's recent launch of Informed Delivery, these results can become dramatically stronger without adding a penny to direct mail campaign costs.
Many people don't know that USPS scans virtually every piece of mail it processes. Now, consumers can sign up for Informed Delivery at USPS.com and receive a morning email with images of their incoming mail. Users can also view their daily mail on the Postal Service's mobile app or a personal online dashboard.
Direct mail marketers can add digital "ride-along content" to the Informed Delivery stream that places their direct mail on top of the mail pile — and allow the targeted recipient to respond to your mailing online even before it's delivered! It's a boon to brands looking to improve lead generation efforts.
Opportunities With Informed Delivery
Informed Delivery creates additional digital touchpoints and delivers direct mail quicker. Recipients don't have to wait for the mail carrier to come to the door. The digital ride-along content is generally a static image that is placed directly below the scanned piece of mail. Not only does it reinforce the offer or the content of the mail piece, but recipients can also click directly to a landing page to instantly engage with the brand and purchase. Even better, they'll be able to view their mail and respond while traveling.
Email open rates for Informed Delivery are outrageously high. Over 60% of recipients open Informed Delivery emails, according to the Postal Service — and that's about three times higher than the open rate for ordinary marketing emails. The service has more than 15 million daily users, and the number is rapidly climbing, meaning that the value of direct mail will only continue to grow.
60% OPEN RATE

Informed Delivery Emails

15 MILLION DAILY USERS

Informed Delivery Service

3x HIGHER OPEN RATE

Informed Delivery v. Marketing Emails
By gathering data on open and click-through rates, the service allows marketers to chart new strategies for marketing campaigns. For instance, a company might choose to drop smaller quantities in the initial stage of a campaign to track its performance before investing in more substantial quantities later.
The new service has also created opportunities to increase engagement with existing customers. For example, National Grid just added a clickable "Thank you for being a customer" ride-along with its September 2019 invoice mailing to push online engagement (and convert them to less costly e-statements).
By combining the twin technologies of direct mail and email, Informed Delivery allows companies to use the precision of direct mail lists online. Email open rates rise, and the tactile value of direct mail becomes even more powerful. That's because Informed Delivery sets the expectation. It tells customers that a mail piece is coming, and if the offer is appealing, recipients spend more time digesting the mailer when it arrives.

How Marketers Can Put Informed Delivery to Work
The marketing benefits of Informed Delivery are enormous, and it's incredibly simple to activate with your direct mail agency or mailing partner. All you need is a small banner image to call out your offer and a landing page on your website. Here are three tips to help you make the most of this opportunity:
1. Be an early adopter
This is a new marketing channel for companies to exploit, and getting in early will give a business a competitive edge before the channel becomes oversaturated.
2. Optimize the call to action
You are essentially adding a "click here" button to the outside of your mail piece, so make sure the teaser copy on your mailing panel (where the address is) works in harmony with the clickable ride-along ad — and compels your audience to act now.
3. Use a custom landing page for your campaign
A best practice for any integrated marketing campaign is to be sure your digital and print channels are aligned. You can have more than one version of Informed Delivery, which allows you to adjust messaging when testing offers or targeting based on locations and other variables. And your click-through landing page needs to tie in with your message. Remember that early mail delivery notification means that responses will start coming in quicker than with a standard direct mailer, so it's vital that the landing page be live before the mail drops.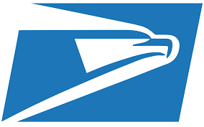 Informed Delivery Is Free
Free opportunities to increase impressions and response rates don't come along often. The Informed Delivery service from the Postal Service is the biggest game changer in direct mailing for a generation. Taking full advantage of this new tool will put you at the forefront of lead generation efforts.
What did you think of Bruce's post?
Have you checked out Informed Delivery and some of these enhancements coming from the USPS yet?

Let us know in the comments.
Originally published in Target Marketing.
---
Interested in learning more?
| | |
| --- | --- |
| To learn more about modernizing direct mail with marketing technology, check out BKM Marketing's article Tips to Boost Response Rate | Use Marketing Technology. Go beyond informed delivery and learn more about informed visibility, triggered direct mail, and the numerous ways that direct mail has modernized marketing. Delve into the importance of marketing technology and see how it can directly impact your ROI. | With so many options available to access information today it is important to know how to reach consumers efficiently. The sheer volume of information bombarding us is overwhelming - it is far too easy to get lost in the weeds! Cut through the clutter with our latest white paper Augmenting Digital Marketing with Direct Mail complete with expert advice, new tactics, strategies, case studies, and [6] Tips to Boost Response Rates direct from BKM's team of seasoned experts. |
BKM Marketing's content is made with our audience in mind. Our downloadable PDF guides are free
to save, search, share, reference, or print at their convenience. Visit our Resource Library to see more >>