The New England Direct Marketing Association recently held its 37th Annual Awards for Creative Excellence at District Hall in Boston, MA. Thirteen out-of-region judges critiqued work from leading New England marketing and creative agencies. Winning work was based on return-on-marketing-investment (ROI) as well as the effectiveness of the design, copy and campaign execution. BKM Marketing entered four client campaigns, and each entry earned first or second place recognition in its category.
Gold Awards
Eastern Bank, Boston, MA - for Best Customer Retention Direct Mail Program
Old Sod Travel, Severna Park, MD - for Best Integrated Media Campaign: Lead or Order Generation
South Shore Bank, Weymouth, MA - Gold Award for Best Integrated Media Campaign: Image or Brand Building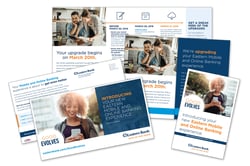 Silver Award
CCA LLC, Burlington, MA –for Business-to-Business Website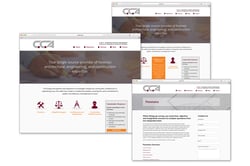 "Our clients expect work that helps their businesses succeed. The NEDMA award recognizes strategic, creative campaigns that deliver results and value. I could not be prouder of the BKM Marketing account management and creative teams that earned this well-deserved recognition," stated Bruce McMeekin, CEO of BKM Marketing.

NEDMA is a regional chapter of the international Data and Marketing Association and is the oldest regional direct marketing association in the country.