Global warming is real. And you don't need to be a scientist to know it's already here.
Earth's average global surface temperature has risen annually since the 1940s. Nineteen of the 20 warmest years on record all have occurred since 2001.
Marketers have an opportunity and responsibility to be an essential part of the solution.
Bruce McMeekin, CEO and Founder of BKM Marketing will be among one of the many great presenters this year at the New England Financial Marketing Association's (NEFMA) Spring Virtual Conference. Bruce will be speaking on the topic of sustainability and marketing. The presentation will draw on recent research BKM Marketing conducted with Suffolk University MBA students that revealed surprising insights about the magnitude of marketer's contributions to global warming.
This session examines:
How to measure the carbon footprint of your digital and print-based marketing campaigns

Your customers' expectations regarding environmentally responsible communications

Balancing the need for Marketing ROI vs. Sustainability

Specific sustainability modifications to consider as you plan your next campaign

Using offsets to bring your net carbon impact to zero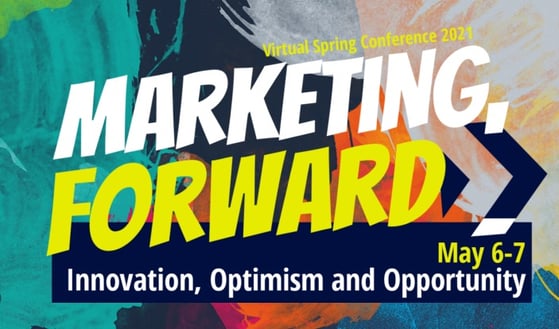 Registration for the NEFMA Spring Conference, May 6-7, is now open. Click here to learn more about the conference, the speakers, and to register.
---
About Bruce McMeekin: Bruce is CEO and Founder of BKM Marketing, a successful boutique agency focused on helping banks nationwide grow organically and through mergers & acquisitions. An enthusiastic outdoorsman, Bruce and his team recently began studying marketing's impact on climate change to help clients and other marketing services companies address this urgent challenge.