BKM MARKETING | 2021 In Review + A Look Ahead.
This past year was a year for many to remember. Many entered 2021 with feelings of optimism as the COVID-19 vaccine became available. Not only did we begin to feel more optimistic about our health and the awaited return to some type of in-person or hybrid work environment, but we also entered 2021 with a sense that we would soon get to a new, post-pandemic normal.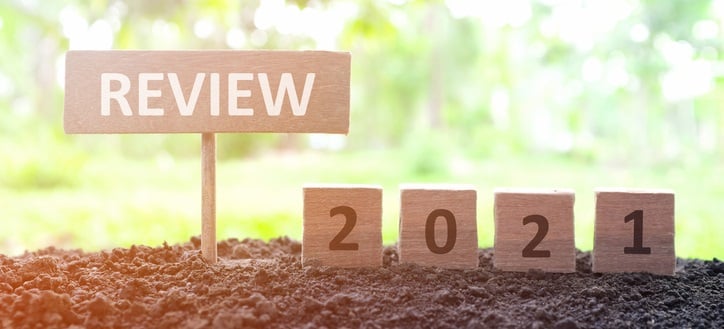 A LOOK BACK AT 2021
Looking back to reflect on this past year, BKM Marketing remains continuously grateful for wonderful clients and partnerships and dedicating and carving out time and energy to put into our own marketing business so that we can better serve our clients.
As a marketing agency, it's often challenging to prioritize your own business goals; however, we managed ourselves better this past year and did just that. And with that, we would like to share some of 2021 highlights.
In January, we launched our sub-brand, Bank Merger Marketing by BKM, a specialty practice that helps banks successfully merge with the financial institutions they're acquiring. The core focus of Bank Merger Marketing is to holistically look at the bank merger process and develop merger communications aimed to convert acquired customers and train employees of both banks successfully. To learn more about Bank Merger Marketing by BKM visit bankmergermarketing.com.
In 2021, our dedicated bank merger marketing team partnered with three acquiring banks to develop merger communications for three different complex merger and acquisition programs. This reached over 275,000 personal and business banking customers to inform them of the upcoming merger and how it would impact them. Click here to view all the Bank Mergers we have completed.
In mid-2020, we partnered with an MBA class at Suffolk University's Sawyer School of Business to take a hard look at how the work we do for our clients impacts the environment. It is no secret that we print and mail a lot of paper as a direct marketing agency and deploy 'electricity-dependent' digital marketing, which impacts our environment.
In 2021, we were determined to turn our negative impact around and set out the goal of becoming a NET ZERO marketing agency, meaning we would have a net-zero carbon footprint. Not in 2050. Not in 2030. NOW. And we could not be more proud to say that we met our goal - as of 2021, BKM Marketing officially has a NET-ZERO CARBON FOOTPRINT.
How did we manage to do so? And so quickly? We've rethought our process and approach to marketing. We partnered with firms and printers who also have sustainability practices in place and use recycled paper and offsets to become carbon neutral. And we partnered with One Tree Planted to plant trees to ensure a net-zero footprint. In 2021, we planted over 17,700 trees.
To learn more about our sustainability initiative and what you can do to reduce your carbon footprint visit us at netzeronow.marketing.
Embracing a Hybrid Workplace
By June, we were all vaccinated and returned to a hybrid model where we could collaborate, strategize, and work together in person a few times a week.
In early October, we moved office locations to our new home at 75 SGT. WILLIAM B. TERRY DRIVE, SUITE 2035, HINGHAM, MA 02043. We are now happily settled at our new office location across from the Hingham Shipyard and continue our hybrid working model of being in person a few times a week.
Focusing on What Matters Most
Most importantly, we continued to build relationships with new and longtime clients and partners.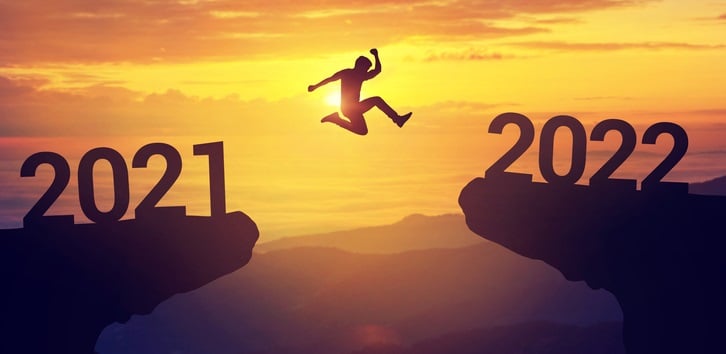 As we enter into a new year, we hope to continue our momentum from last year. In 2022, we look forward to significant contributions in:
Knowledge-based Content
Publishing more knowledge-based content across BKM Marketing and Bank Merger Marketing, including updated versions of our current bank merger ebook, Bank Merger Communications, Excelling Through Change, and our direct marketing ebook, Augmenting Digital Marketing with Direct Mail.
Furthering Sustainable Efforts
We are continuing our focus on sustainability and maintaining a net-zero carbon footprint. Through partnerships with One Tree Planted and Terrapass™, we have pledged to plant one tree for every 1,000 pieces mailed and purchase carbon offsets for digital marketing initiatives.
We hope you had an equally great year and would love to hear from you.
What were some of your most significant achievements in 2021? What are you looking to accomplish in 2022? Either submit a comment below or feel free to email me at mallinson@bkmmarketing.com.