Managing Director, Banking and Financial Services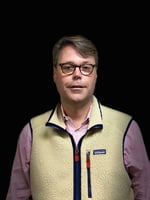 Rick has spent over 20 years working in banking and management consulting and advisory. His experience has helped him develop a unique perspective on the needs of financial institutions though targeted marketing programs, new product development, go-to-market strategy formation and acquisition integration as well as many other growth-focused initiatives. For the past 10 years, he has focused particularly on the financial services needs of small businesses, middle market companies, and large corporate companies (B2B).
As Managing Director for Banking and Financial Services, Rick is responsible for developing strategic solutions for banks, specialized financial service firms, B2B payment disruptors and payment providers, ensuring the Company's alignment with the needs of the industry. As a former client of BKM, he shares the Company's passion for creating meaningful marketing programs to yield positive results based on strategy and analysis. Rick has an understanding of not only the needs of clients but also the underlying drivers behind those needs and how to address them, knowing that each client is unique.
Prior to BKM, Rick was Director of the Commercial and Enterprise Payments practice at Mercator Advisory Group. During that time, he conducted research into the emerging market of commercial payments and advised a number of leading banks and financial services companies on their payment strategies and key market trend impacts.
Rick held leadership positions for Associated Bank, First National Bank of Omaha, CEB TowerGroup, and Rockland Trust. These roles have helped establish his distinct and broad understanding of the need for banks to effectively compete and differentiate themselves while operating in an increasingly regulated industry.
Rick holds a BA in Marketing from Ohio State University and completed an executive management program in Strategy Formulation from Wharton School of Management.