Why every marketer should be using video.
Why?
Eighty-percent of people who are active online are watching videos weekly. This represents a huge opportunity for reach and engagement.
There is also a clear reason why video is here to stay. People who watch a brand's video become more involved and engaged because you're able to get a greater sense of the brand's personality. This is something that doesn't always come through in print, digital display, or audio.
In fact, people are 10 times more likely to interact with video content than with static content. We also process visual about 60,000 TIMES faster than text.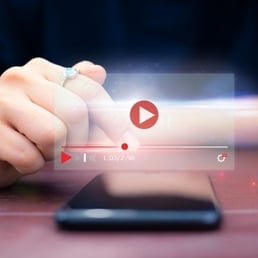 Are you ready to start using video?
My article recently published in CEO WORLD highlights 3 easy ways to upgrade your customer experience through video, including:
Personalizing content through personalized video

How-to videos

Enhancing the sales cycles via demos or personalized messages
Click here to read the full article: If you're not using video, you're not marketing effectively.
---
Let us know your story in the comments or, better yet, connect with us to request a free consultation with our team to discuss your upcoming project.