Multichannel, multi-touch marketing continues to be a critical communication strategy. In 2020, this is not a new concept, but we still see brands struggling to implement this approach in a connected way, especially when marketing teams and/or databases are siloed by channel. It's still common to see a team dedicated to email, a team to direct mail, at team to digital, and so on. However, even if this is the case there are ways to still implement a multichannel, multi-touch approach.
Why is multichannel, multi-touch marketing critical?
Put yourself in the consumer's shoes or think about your own shopping/browsing behavior. In today's digital world we're on multiple devices and consume information via multiple channels at various times. Think about how often you're on email, or opening a web browser, or checking Facebook or Instagram. Simultaneously we're living in an offline world too – checking our mail, having conversations, shopping in a store and so on. At each of these points where we're consuming information, we're also ripe for seeing ads and offers.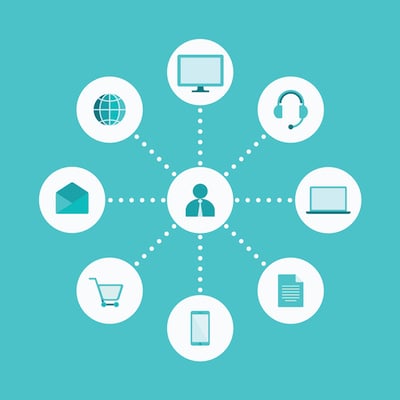 As marketers we also need to acknowledge that most people don't make a purchase decision based on seeing an ad once – generally speaking it takes 7-9 touches to create a sale, especially with larger B2C purchases and B2B decision making.
In our experience, we begin to see significant lifts in response when multichannel, multi-touch is implemented in 2+ channels in a highly targeted way. For example, when we added a targeted digital display buy to a direct mail campaign, along with a highly focused landing page we started to see lifts in sales from 21% - 44%. Read the full case study here to learn more about how our lawn care client increased sales with a multichannel, multi-touch approach.
---
Are you embracing multichannel, multi-touch?
There's a chance you're already leveraging a multichannel, multi-touch approach. Do you mail and email customers? Do you take advantage of retargeting? These are just some examples of multichannel, multi-touch approaches.
We'd love to hear how you're using multichannel, multi-touch. Or, for more on implementing multichannel, multi-touch best practices check out Seven Multichannel Tips or contact us today.