BKM Marketing's Founder + CEO, Bruce McMeekin, was recently the featured guest on "3 FOR 3" - also known as the "THREE FOR THREE | TIPS, TALES AND TRENDS FOR LEADERS" - a leading monthly podcast for business owners and organization leaders produced by Kleidon & Associates.
The appropriately titled "The Sudden Relevancy of Direct Mail Marketing" could not have been better suited for Bruce, as a seasoned and highly-respected thought leader in the world of direct mail marketing.
In Episode #30, Bruce shares three essential tips about how to use direct marketing in a digital era, why it can be one of your most profitable lead generation tools and how it is one of the more environmentally sustainable marketing practices.
Podcast on Direct Mail Marketing

The Sudden Relevancy of Direct Mail Marketing
In this episode, Bruce McMeekin, BKM Marketing's Founder & CEO, provides valuable insights into harnessing the power of direct marketing in a digital age.
Bruce shares essential tips on how to leverage this strategy as one of your most profitable lead generation tools, while also highlighting its environmentally sustainable nature.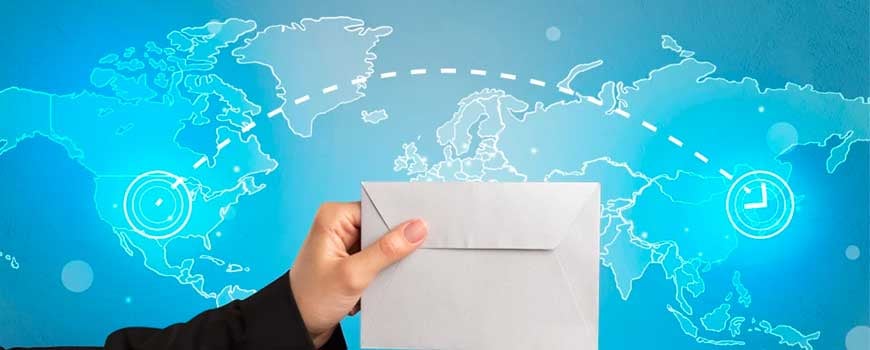 BKM MARKETING'S KEY TAKEAWAYS
1. Resurgence in Relevance
Direct mail marketing is experiencing a resurgence in relevance due to its ability to cut through the noise of digital marketing and reach customers in a personal and tangible way.
2. COVID-19 Highlighted Importance
The COVID-19 pandemic has highlighted the importance of direct mail marketing as a reliable and effective communication channel, especially when other channels may be disrupted or overwhelmed.
3. Higher Response + Conversion Rates
Direct mail allows businesses to target specific demographics and personalize their messaging, leading to higher response rates and conversion rates compared to other marketing channels.
4. Integrate Digital Technology
The integration of digital technology, such as QR codes and personalized URLs, into direct mail campaigns can enhance the customer experience and provide valuable data for tracking and measuring campaign success.
5. Complement to Digital Marketing
Direct mail marketing should be seen as a complement to digital marketing efforts, as the two channels can work together to create a multi-channel marketing strategy that maximizes reach and engagement.
6. Data + Analytics Crucial Role
Data analytics and segmentation play a crucial role in successful direct mail campaigns, allowing businesses to target the right audience with the right message at the right time.
7. Effective for Local Businesses
Direct mail marketing can be particularly effective for local businesses, as it allows them to reach customers in their immediate vicinity and establish a strong local presence.
8. Creativity + Innovation
Creativity and innovation in direct mail marketing are important - businesses are encouraged to think outside the box and find unique ways to engage customers through this channel.
9. Cost-Effective Alternative
Direct mail marketing can be cost-effective, especially when compared to digital advertising, as businesses can carefully target their audience and avoid wasted impressions.
---
ABOUT THE

THREE FOR THREE

PODCAST
The Kleidon Three for Three Podcast is a show hosted by entrepreneur and author, Kurt Kleidon Kleidon. The podcast aims to provide business owners with valuable insights and strategies to help them achieve success in marketing, human resources, taxes, leadership, and everything that relates to making your business better every day.
Each episode features interviews with experts and thought leaders who share their experiences and advice. The podcast covers a wide range of subjects, including entrepreneurship, personal development, fitness, nutrition, and communication skills. With its diverse range of guests and informative content, the Kleidon Three for Three Podcast offers listeners practical tips and inspiration to improve their lives in all aspects.
ABOUT

KLEIDON

& ASSOCIATES
Kleidon is a company that specializes in providing high-quality products and services in the fields of electrical, automation, and control systems. They have a team of experienced professionals who are dedicated to delivering innovative solutions to their clients. With a focus on customer satisfaction, Kleidon aims to exceed expectations by providing reliable and cost-effective solutions tailored to meet specific needs. Their commitment to excellence has earned them a reputation as a trusted partner in the industry.