BKM had a great time exhibiting at NEDMA's Marketing Technology Summit yesterday at Boston University - especially running our cornhole challenge! If you attended we hope you enjoyed the day-long event that offered insights into the latest techniques and technologies that can be leveraged to create successful marketing initiatives.
With a day full of speakers like John Foley, Harry Gold and Dennis Kelly, there were countless tips shared throughout the sessions. There's no way we could hit them all, but see below for 7 key takeaways from the event:
1. When planning your content marketing strategy, don't forget the main principles
Main principles used by great content brands:
Be the buyer
Be authoritative
Be strategic
Be prolific
Be passionate
Be yourself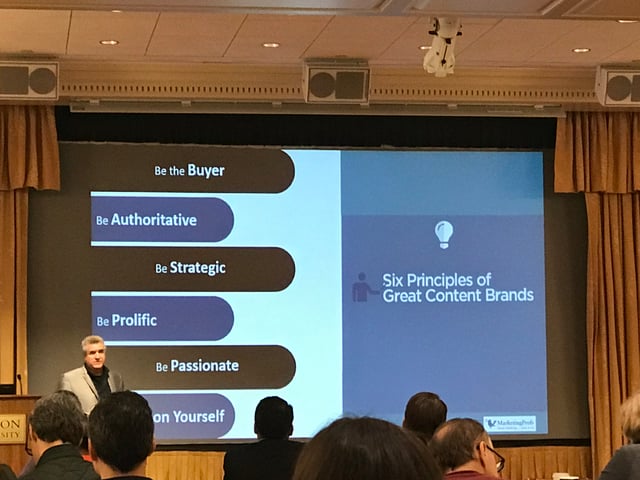 2. Seek to understand your customer's pain points in their context.
In other words, know your audience. Develop your target personas and create content that aligns to their needs and reaches them where they are seeking information.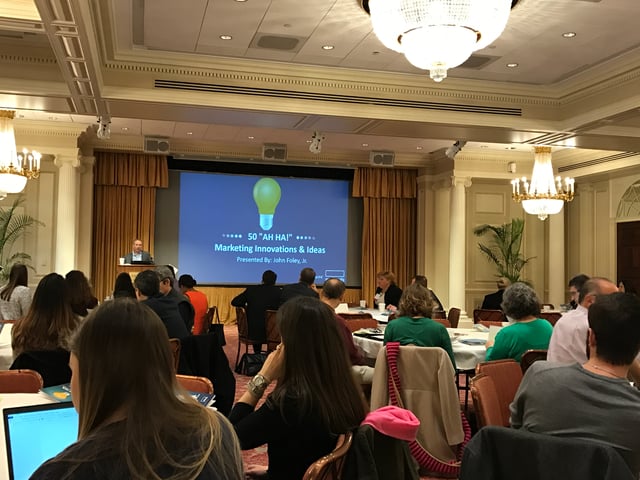 3. You can't manage what you can't measure.
Seems pretty basic, but you'd be surprised by how many marketers aren't measuring. With the number of analytic tools available to marketers these days, there's really no excuse to not take advantage of them - and adjust your programs accordingly.
4. Social media prospecting is a simple process.
Its primary focus is to reach and connect with targeted consumers and prospects by:
Gathering
Qualifying
Refining
Retargeting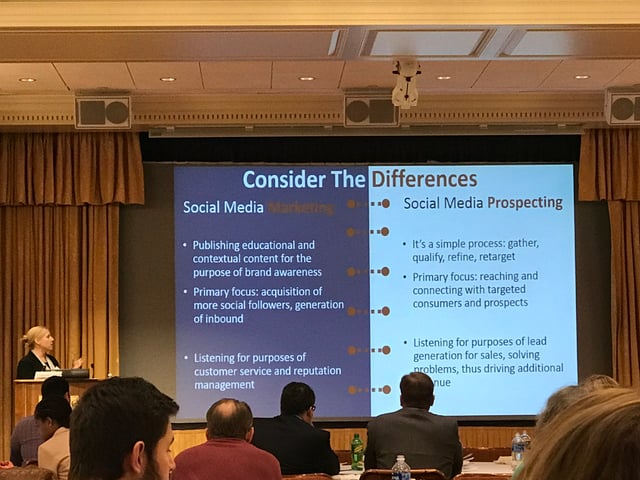 5. Popular brands are successful because they're able to leverage their social media presence by making an emotional connection.
Especially using video, these brands are using story telling to show a more human side of their business and brand to their audience.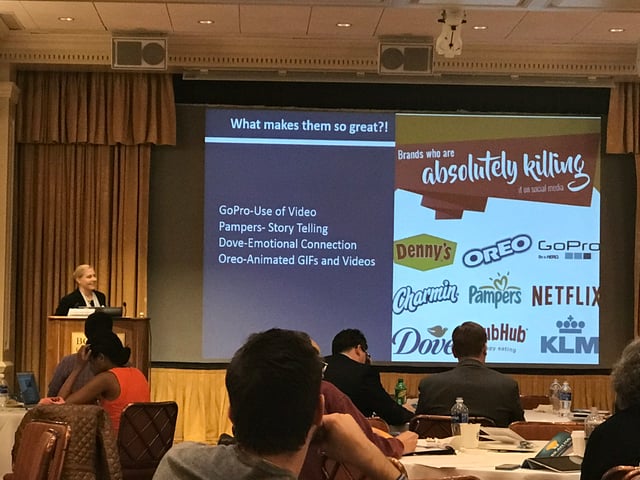 6. Don't forget the legalities when sending out emails.
We all know that the CAN-SPAM Act of 2003 has rules concerning the commercial use of email. It is required by law to add the following to emails sent: unsubscribe link, physical address, accurate from address and relevant subject lines. Plus email service providers like Constant Contact and HubSpot have additional rules that apply to who you can mail to (and who you can't).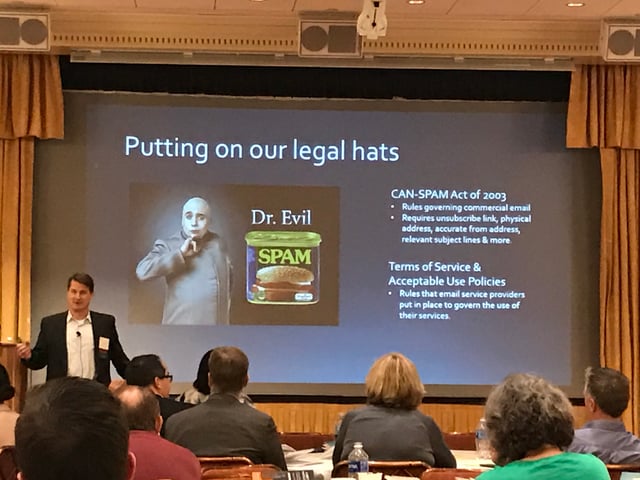 7. What kind of content should be posted where?
Simple. Check out the image below from John Foley and Karen Dewolfe's powerful session: "Using social media to generate sales effectively":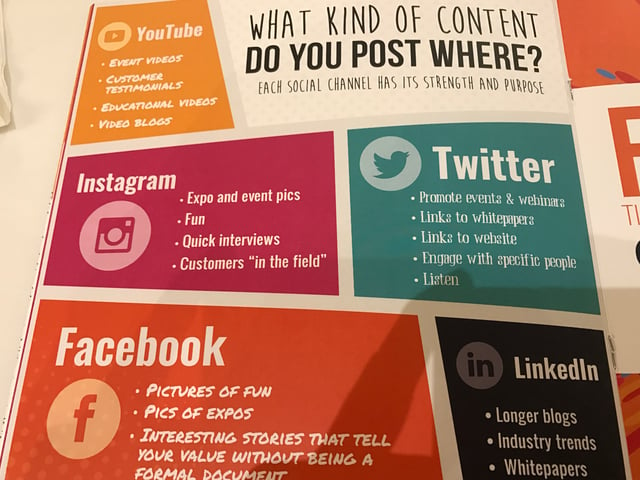 We hope some of these tips provide you with some insights that might be beneficial for your next marketing strategy. If you attended the event we hope you visited our exhibitor booth and had some fun playing with our corn hole game for a chance to win a Yeti travel mug!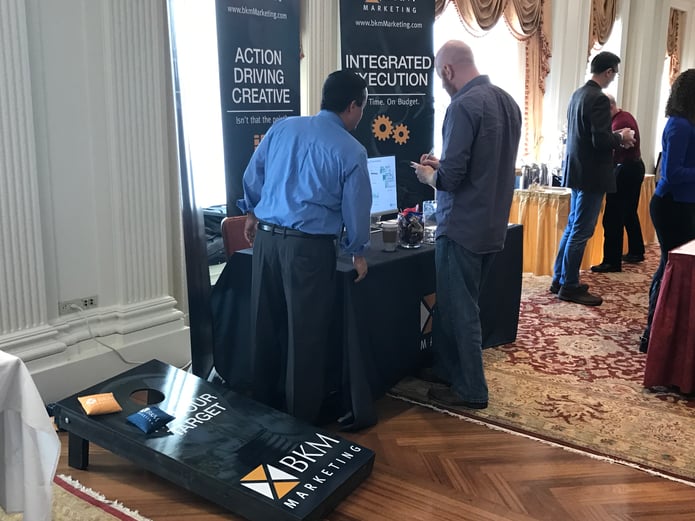 Want more?
Nirmal and Bruce Talk about BEEP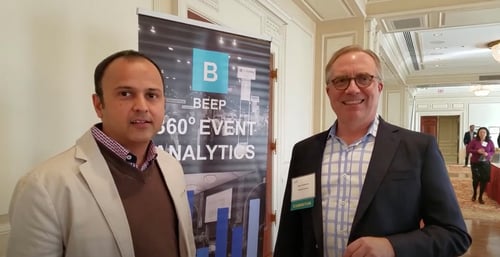 Check out Digital Wavefront's Nirmal Parikh and our BKM Marketing's CEO Bruce McMeekin discussing the Beacons Enabled Event Platform (BEEP).