Bruce McMeekin
CEO and Founder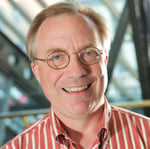 Bruce founded BKM in 2002 with the vision of creating a truly client focused entity — with minimal overhead, staff, debt, and other factors that distract management attention from the primary business of delivering outstanding results for clients.
Bruce's professional life focuses on one thing — marketing. He began his career client-side, holding significant marketing positions with Procter & Gamble, Bank of New York and The Travelers.
Seeking a broader range of challenges, he switched to the consulting and agency side of marketing, first as Managing Director of the financial services practice for EMI Strategic Marketing and later as Managing Director of Integrated Marketing for Protocol Marketing Group.
As the founder of BKM Marketing Associates, Bruce's roots in client-side marketing transcends into a unique understanding of our clients' passion for generating results. At the same time, he strongly believes that the agency and consulting side is first and foremost a service business based on achieving and surpassing client expectations. These values — results and service — form the core of every client relationship.
Bruce is active in the direct marketing industry as a frequent speaker, national creative awards judge, and as Vice President Finance and Chairman of the Annual Awards for Creative Excellence for The New England Direct Marketing Association (NEDMA).
Bruce holds an MBA in marketing and finance from the Kellogg School of Management at Northwestern University and a BA from Harvard College in economics.

Connect with Bruce on LinkedIn.