It's happened to all of us. You're innocently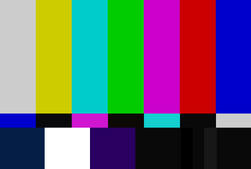 searching the web for something that should take 3 minutes to find when you stumble upon a video that somehow sucks you in…and before you know it, 10 minutes has passed and you're still stuck on that website. So why shouldn't this same thing happen with your prospects on your website? If you're not taking advantage of how easy it is to add videos to your site these days, you should. Here's why...
1. Videos increase site "stickiness"
This is the most obvious reason – people are more likely to linger on websites with videos. According to a comScore study, website visitors who view a video stay a full two minutes longer on a website, on average. And did you know that Google uses the length of time that people view the pages on your site as part of their algorithm in determining which sites show up earlier in search? It's a no-brainer…add a video and keep your visitors even more engaged.
2. Videos can be used in any industry
Think that your industry doesn't lend itself easily to video? Think again! Own a software company? Create a how-to video for your customers and prospects for some of your most popular products. Promoting a new credit card at your bank? Develop a video with the top 5 benefits for consumers using credit for large purchases. Promoting lawn care? Use customer testimonials and images to create a video about your most popular lawn treatments. Announcing a new program at your university? Interview students and highlight current employment outcomes in that field. The possibilities are endless.
3. Videos can be done at any budget
Is your fear of the cost for video production holding you back? Like any kind of marketing program, videos can be created on a shoestring budget…or if you're one of the lucky ones, at a much grander scale. Of course all videos will include the basic framework of a script, imagery, and soundtrack – but there is a huge range of variability in what each of those looks like. Not all videos need to include on-site production, in-studio voice-overs with multiple talents, interviews, and expensive soundtracks. In fact, a simple video could include a voice-over that a professional talent records in a home studio and shares via email, still images that are created much like a slideshow, and an inexpensive royalty-free soundtrack.
Want to learn more? Give us a call to discuss your thoughts and we'd be happy to share some of the videos that we have created for our clients with you. You'll be glad that you did!