Pivoting. What bank marketers need to know.
No, this is not a how-to guide for what to do as a bank marketer in the light of an unprecedented reality for our financial system. It is also not a silver bullet meant to supersede your institutional efforts for how to make headway communicating to customers what they should do and when. This is a step-back to enable bank marketers to try to use the tools they have been using daily and hopefully move forward during uncertain times.
As bankers, our standard operating procedures have been turned upside down and the need to respond and mitigate risk is real and seems to change every day. Crisis communications needs to be left to those that are not exercising on the job training for our institutions. That said, marketers need to step in and to think about customers in a way that will provide the most relevant and meaningful value.
Bank marketers need to consider the needs of all of their customers.
If we think about the idea of aligning messaging for sales to customers and prospects based on preferences and propensities, we can see a very similar need to connect and assure our customers in exactly the same way. The immediate reaction we have seen is that digital communications via email, online and social media are most appropriate for these times. In reality, this assumption denies that there are segments of the banking population that do not leverage those channels as a primary source of information and financial security. The reality is that there are segments of our population that do need branches and face-to-face interactions to understand their financial situation.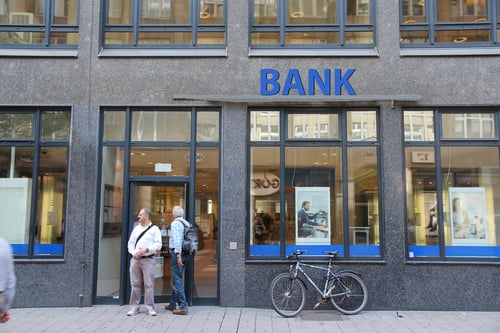 Financial information inclusion may never be more real or needed than right now. Banks need to demonstrate that they have anticipated how to overcome scheduling challenges to in-person appointments in branches and limited drive-thru access. There actually are still people that need to visit their branch to help balance checkbooks, understand the needs for fixed income customers and how to fight becoming a victim of the inevitability of fraud that targets them. They need to see a person to believe the answer. That is the role you play. Unless I missed the memo, that is what community banks still profess to give their communities and their customers.
Communication has never been more important.
So, what now. First, banks need to exhaust their options to overcommunicate to customers. Digital natives are a pipedream for most community bank marketers. The reason these are your customers isn't because of your app. If you think so, you have a different sense of purpose and reality. These are only the beginning channels for the dialogue. In times of crisis, messaging through analog channels cannot be ignored – like direct mail, statement messaging, outbound calling and customer servicing messages to let customers know where to turn for help. If you are an app-first marketer, you may want to look at the data we do regarding age and behaviors of your customers.
Understand that these times require you to communicate to all of your customers, not just those that are easy to identify. Banks provide assurances and security to their clients. We cannot as an industry just react as we did when this was a credit bubble. This crisis has many dimensions of impacts and while we may be working with a fluid set of tools that we can deploy, that isn't an excuse not to demonstrate that you actually know who your customers and what they need. It is time provide appropriate timely and consistent outreach to them in a manner and channel through which they are familiar, use and can trust. This isn't 'It's a Wonderful Life' but is also isn't as far from that as we may believe either.