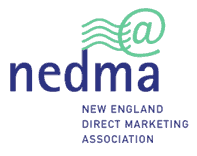 Data is a marketer's most important asset, and today's marketing data options are deeper and more complicated than ever before. Join Bruce and Sam on March 3rd at the Direct Marketing Innovations Symposium in Cambridge, where they lead a session on New Options in B2B and B2C Lists. They will cover the latest list strategies available to marketers trying to reach business and consumer targets through traditional and digital direct marketing channels.

Topics will include:
- New options in the list world worthy of consideration
- How can I access and leverage behavioral marketing data
- Big Data vs. Small Data vs. the Right Data
- Enhancing your existing marketing lists
- Integrating lists into a multi-channel campaign
Do you have data questions that you need answered? Let us know before the event and we'll try to incorporate the answers into our presentation. Click here for more info - hope to see you then!