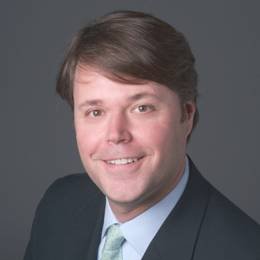 BKM Marketing is pleased to announce the launch of our newly formed Banking and Financial Services practice. Richard A. Hall, a 20-year financial services industry veteran and 10-year client of BKM Marketing recently joined the firm to lead the practice.
As Head of Banking and Financial Services, Rick will focus on developing strategic solutions for BKM's banking clients and expand the necessary capabilities for BKM to address the increasing demand for banks to build innovative and differentiated competitive offerings. In addition, he will focus on expanding the company's market leading bank merger communications offering.
Rick brings a comprehensive view of the financial services industry and its product development and marketing needs from experience as both a banker and industry consultant. He led high level client engagements at TowerGroup and Mercator, and served as a product and marketing executive at Associated Bank in Wisconsin, First National Bank of Omaha, Rockland Trust and BankBoston. He is particularly well versed in organizational positioning, new product development and go-to-market strategies, and bank merger acquisition integration. For the past 10 years, he has focused particularly on the financial services needs of small business, middle market and large corporate companies (B2B). He is also an authority on the rapidly evolving B2B payment systems industry.
Since our founding in 2002, BKM Marketing has executed over a thousand programs for dozens of financial institutions. The formalization of the Banking and Financial Services practice will help current and future clients develop and execute their strategic growth plans. "Banks are facing a new paradigm for growth," says Hall. "The rate of change in technology and number of influences on customer preference requires banks to formulate dynamic, data-driven marketing strategies with the appropriate oversight and metrics to manage and adjust that strategy. BKM Marketing's Banking and Financial Services practice integrates strategy with pragmatic creative, online, and traditional marketing services that will support their unique plans for growth."