Build new customer loyalty with a proven plan
While bank M&A activity has fluctuated over the past few years, many industry observers now see the potential for different types of deals due to the changing sentiment of bank leaders and boards. Whether their institution is entering attractive new markets, adding new business line capabilities or building a strong base of new customers, marketers represent the frontline to the new customer/member base. Delivering a seamless customer experience through their initial communications will be more of a challenge than ever.
Customers of acquired banks quickly learn the customer service they can expect from the acquiring bank. And when their experiences with the new bank are worse than what they are accustomed to, customers leave in large numbers. The key is to identify the reality of how customers will experience this change and to address it proactively, using strong communication plans to support the factors that drive strong customer retention experiences.
For this reason, BKM offers a proven process to assist our clients in the merger communication process that includes the following steps: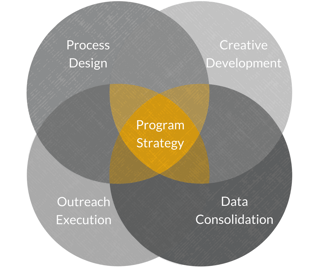 Develop a communications strategy that drives all aspects of the program
Build a unique process design to maximize your success
Create multichannel communications to reach your customers where they are
Conduct rigorous analysis for data consolidation services
Deliver a consistent customer experience across channels

Whether a client requires assistance for an end-to-end merger communication project or a partner to assist with a specific component of their merger plans, BKM provides a uniquely flexible model to meet the needs of your bank.
Contact us for more information on how BKM can help you with your merger communications program. We will also send you your complimentary copy of Nine Steps to Leading a Successful Bank Merger.
Best practices for bank merger communications
The Bank Merger Marketing Best Practices guide will help your institution build a plan for a successful brand integration and systems conversion.
The Guide includes helpful tips for developing your communications strategy, guiding creative development, consolidating data and more.